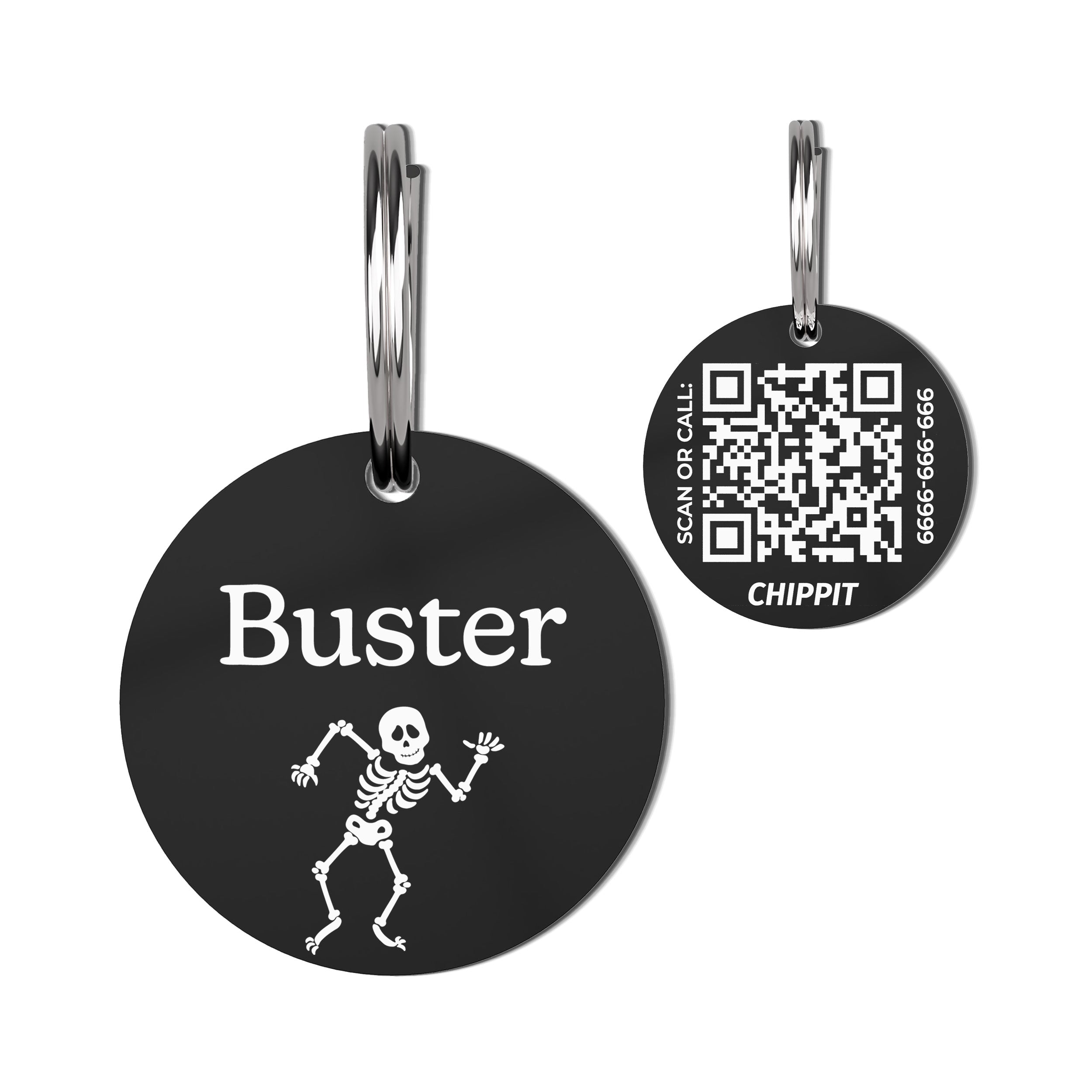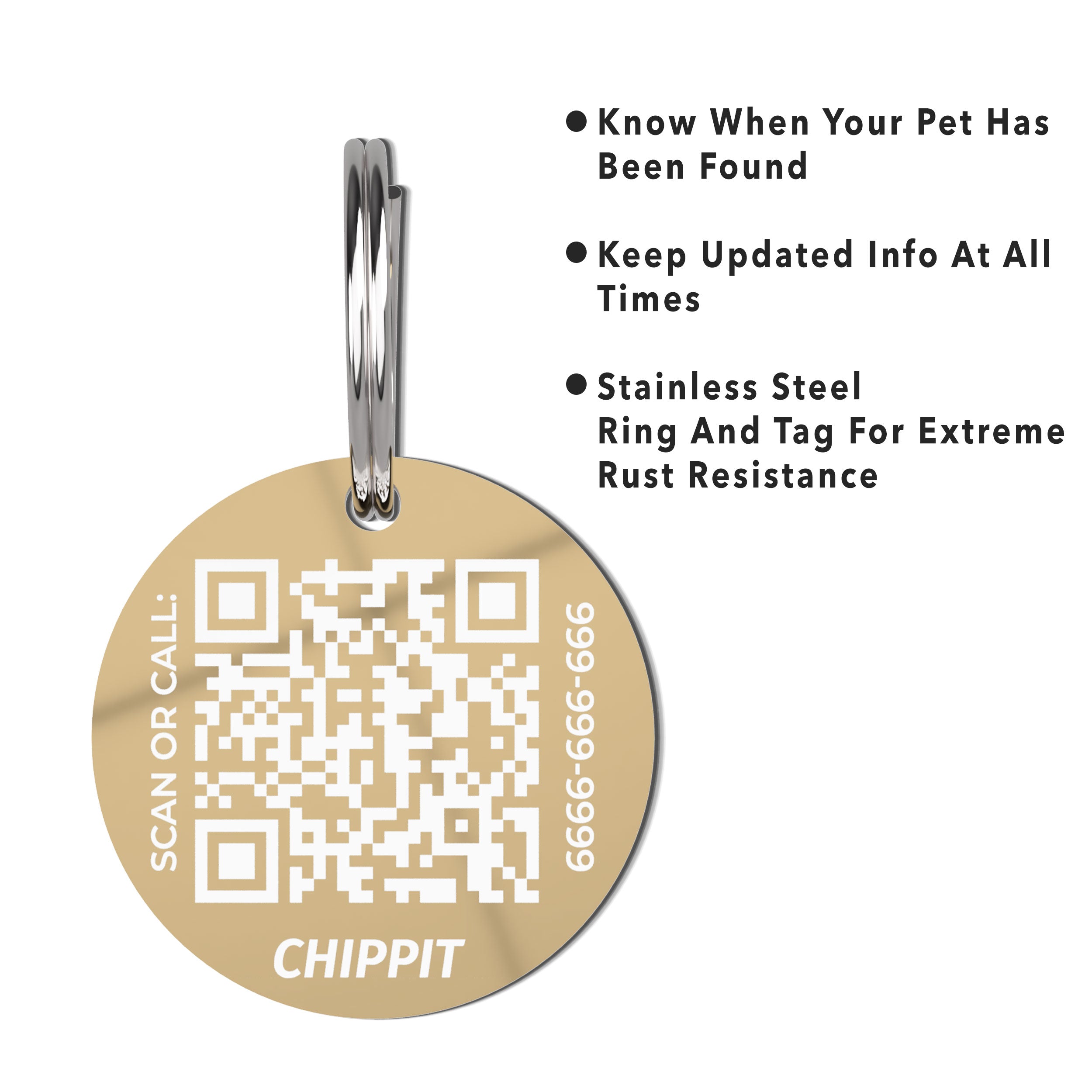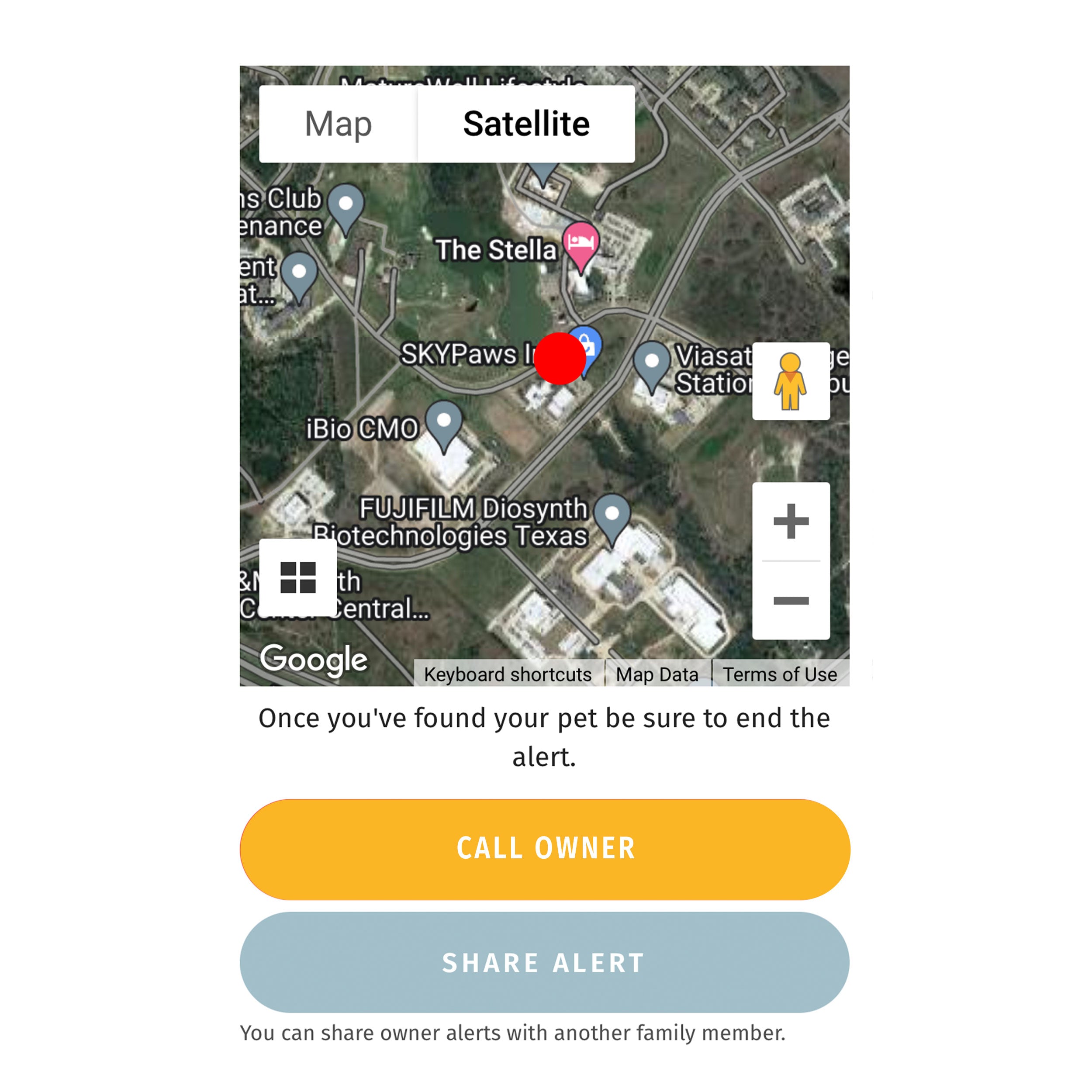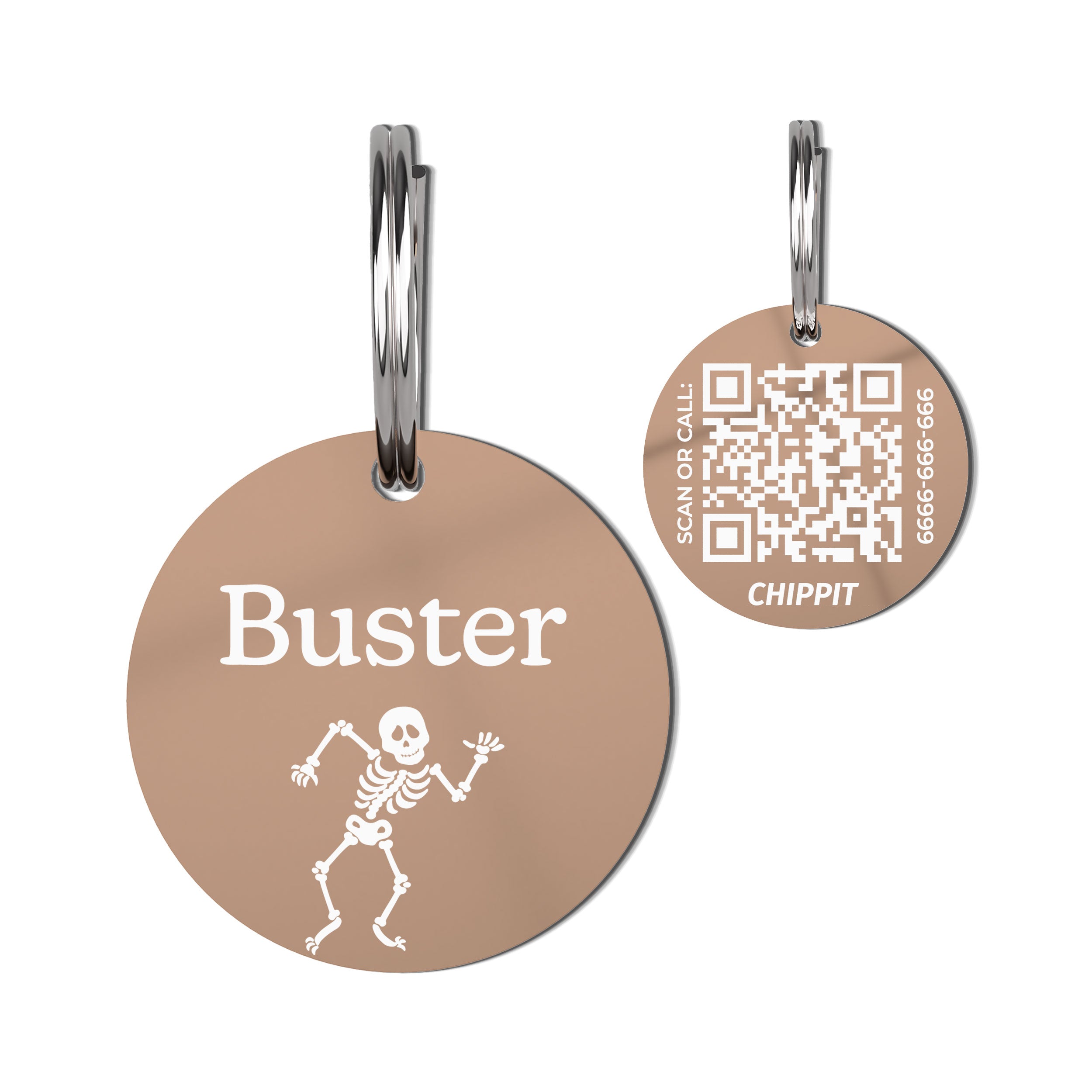 Premium QR Dog Tag - Skeleton
When someone scans your pet's Chippit, they'll open your pet's profile. Every pet profile is available via the Chippit website, so the person who finds your pet doesn't need to download an app.
The person is able to open the profile via scanning the QR code on the back with any smartphone.
Your pet's profile contains all the information necessary to get them home safely!
You can update your pet's profile anytime and anywhere.
• Customized with your pet's name and number
• (Salt)Water proof Stainless Steel
• No batteries needed (Chippit will last you decades!)
• Compatible with all smartphones
• No monthly fee
• Can be used anywhere and anytime
All Custom Chippits are made to order and will be shipped within 2 weeks.
All Custom Chippits can not be canceled or changed after the order has been shipped.
Please email us as soon as possible to see if changes can be made.
For further assistance, please email cody@chippit.co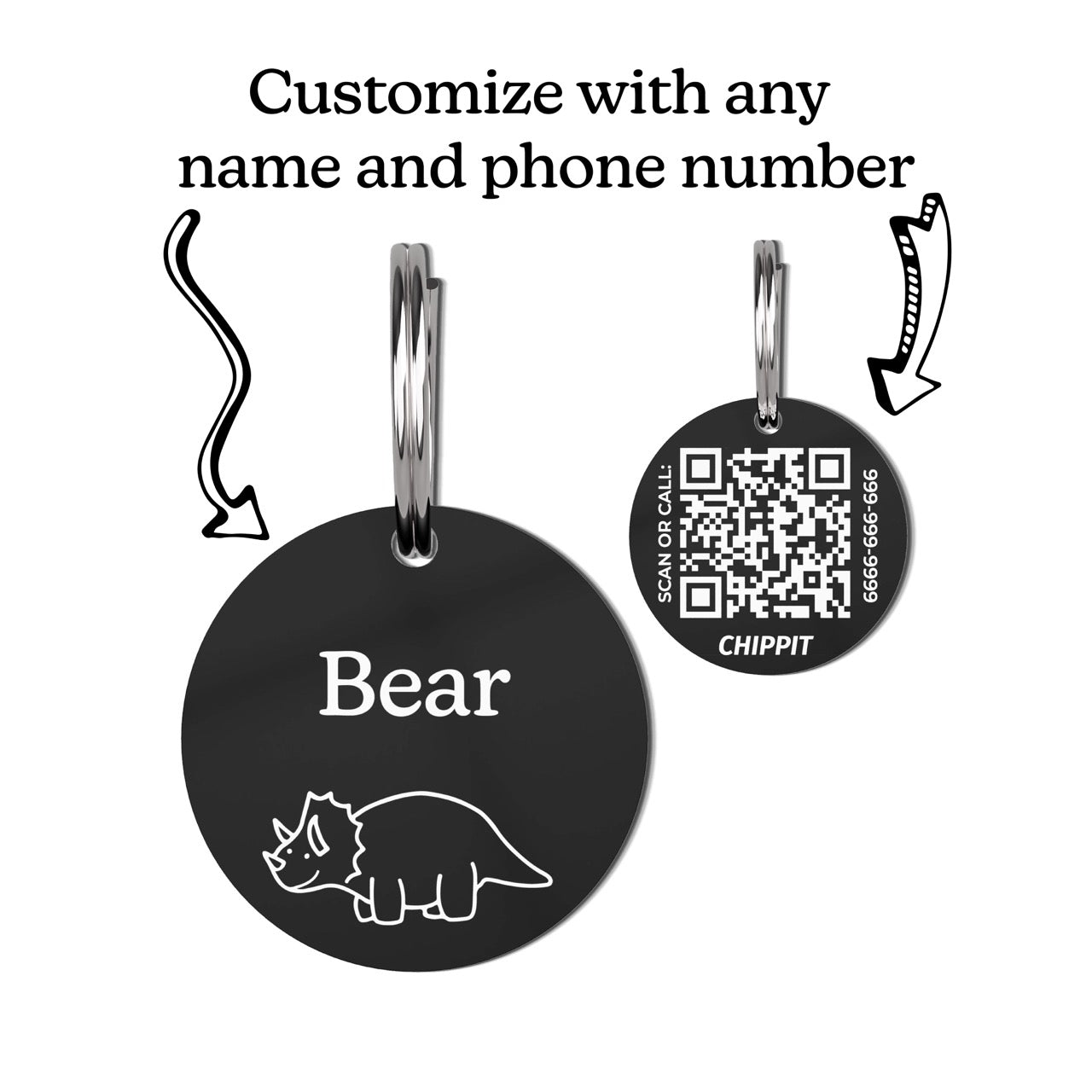 Fully Custom
Added Layer of Security
As pet safety experts, we at Chippit believe in having multiple options to bring your pet home as safe as possible.

The Custom Chippit gives anyone who finds your pet different options to contact you.

Our durable, stainless steel design ensures optimal safety for your pet.
Your pet profile
Each Chippit Tag connects to an online pet profile which contains all of the information below:
Unlimited Contact Information:
You can add unlimited phone numbers and addresses to your pet profile.
Top Page Info: Add your pet's Health and Behavior Information in the bio at the top to show first.
Vet Information: If someone finds your missing pet, they may be having a medical emergency. Adding your vet's contact information can save your pet's life.
Medical Records: Store your pet's records such as rabies tag number and local IDs.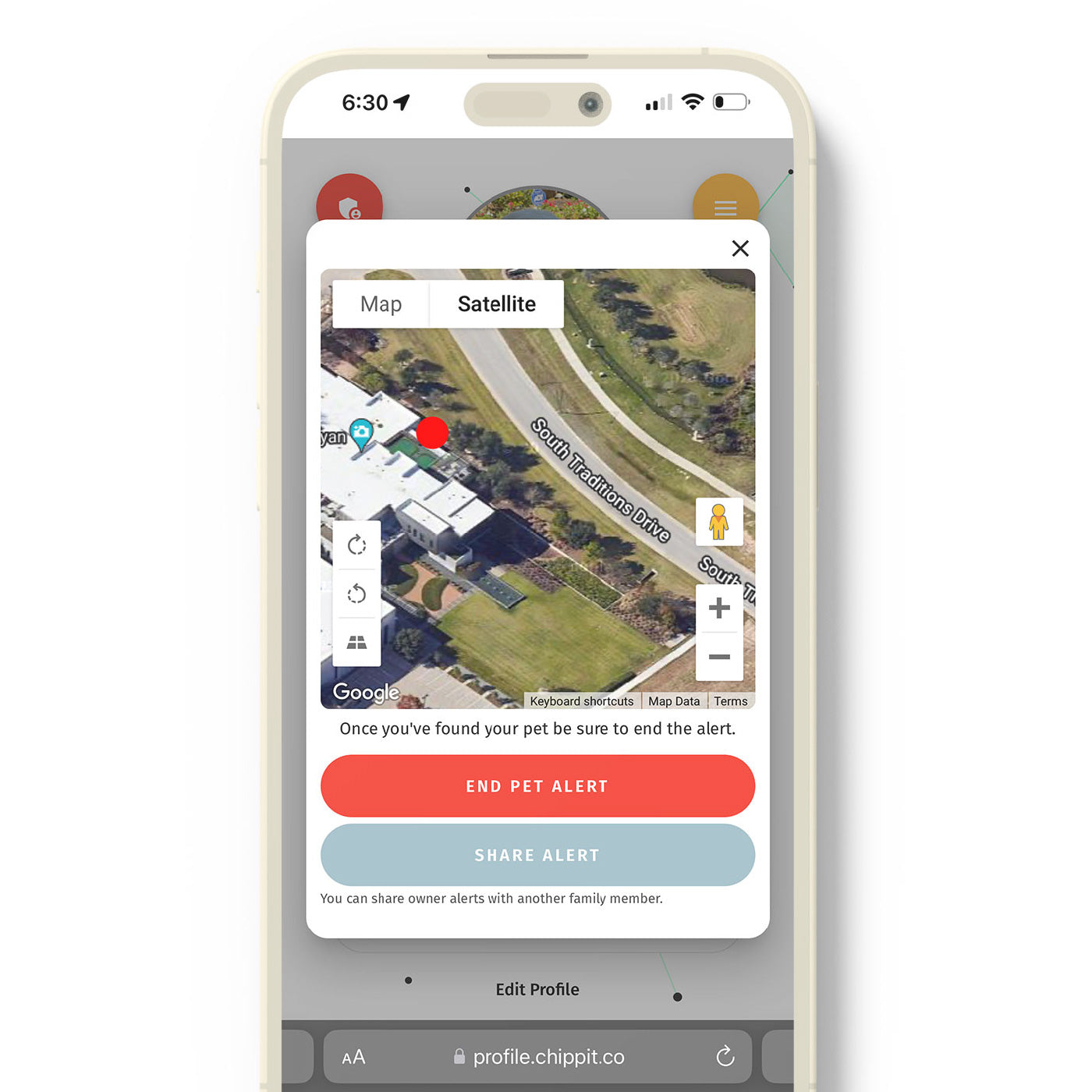 GPS Alerts
When someone scans your pet's Chippit, you will receive a text message notification with your pet's exact GPS coordinates.
The Reason for chippit
This is Buddy and I. Sitting there hanging out.
Buddy one day decided to go on an adventure and went a bit too far. He was microchipped and had an old pet tag on his collar so he should be ok right?...
Well, he was picked up by someone who couldn't read the tag and took him to the animal shelter. They tried scanning his microchip, but they were unable to find it.
Two days went by of searching for him until finally we went to the correct shelter he was at. Buddy was saved just in time as they were only going to give him one more day😭!!!
From then, I wanted to create a tag that would last and give Buddy the opportunity to come home safely. Chippit was the answer to this mission and I hope it provides your pet the safety it has Buddy!